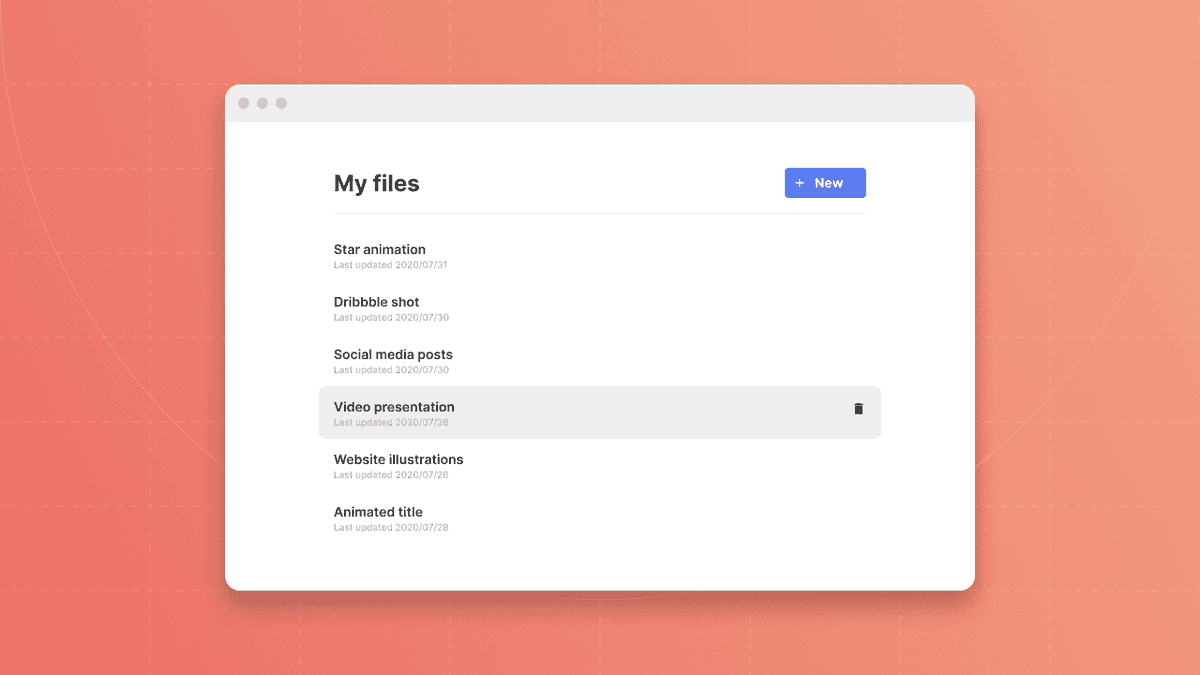 File library
This week, we introduce the possibility to save your files and come back to them later. The home screen now lists all your files. You can create a new file with the "New file" button, and delete old ones with the Trash icon.
Shadow support
All shapes, images and videos now support shadows. Like in traditional design tools, you can express a shadow with a color, an opacity, a blur radius, and a position offset.
Color & Shadow animation
It is now possible to animate the shadow of an object, as well as its color. All the properties of the shadow are grouped under the same animation, because it is more common to animate them synchronously. If you need to desynchronize shadow properties, you can simply add two Shadow animations and set custom parameters for each of them.
Other improvements and fixes
Buttons to add images & videos are now merged into a single "Add media" icon
View all updates